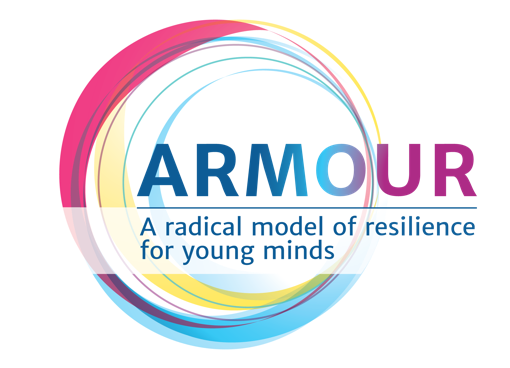 | | |
| --- | --- |
| Acronym | ARMOUR |
| Title | A Radical Model of Resilience for Young Minds |
| Duration | 01/2019 - 12/2020 |
| GA Number | 823683 |
| Topic ID | ISFP-2017-AG-RAD |
| Call | Radicalization |
| Funding Scheme | Internal Security Fund - Police |
| Project Type | AG |
The ARMOUR Project aims to address societal polarization via strengthening resilience of individuals, communities and vulnerable groups (such as children, youth, etc.) to polarization, and to promote interaction and cooperation between different local actors from public sectors, i.e. law enforcement, social services, etc., that specialize in working with vulnerable groups in preventing extremism through development of cooperation models. The project will design and create a Toolkit for first-line practitioners to employ in reducing polarization among children and youth.
The Toolkit, capitalizing on previous work carried out by project partners, takes the form of experimental laboratories (experimental labs) which together work towards: strengthening individual capacity to resist push and pull factors of radicalization; creating community empowerment and resilience to social polarization and violent extremism and assisting states deploy proportional responses against provocations and latent conflicts. The model will then be promoted through a social media campaign.
More information on the project website: https://armourproject.eu/