Monitoring radicalisation: a framework for risk indicators
The report provides background knowledge on radicalisation and puts forward a framework for risk assessment indicators throwing a bridge between academic knowledge and empirical findings on the one hand, and policy practice, on the other.
The report seeks to add to the understanding of the risk factors and processes of radicalisation by providing a system of vulnerability and risk indicators for an early-warning and monitoring tool for first-line practitioners and recommendations for the corresponding institutional mechanisms and stakeholder roles.
Radicalisation processes impacting on disaffected and indoctrinated persons and the later involvement of some of them in acts of terrorism are of growing concern for European citizens, their governments and the wider international community. Addressing this threat requires prevention and de-radicalisation policies which some EU member states have been proactive in developing.
Effective policies need reliable diagnostic tools designed to identify individuals and groups who might pose a threat. Radicalisation risk assessment methods are usually based on a number of theoretical premises that aim to aid the understanding of the phenomenon of radicalisation. A key consideration when designing tools for monitoring radicalisation is knowledge of its causes and contributing factors.
Framework for Radicalisation Risk Indicators
The approach that the report advances is concerned with the early identification of radicalisation and its manifestations among individuals and groups that are vulnerable or are moving towards extremism but have not yet committed criminal acts. The monitoring framework (Figure 1) takes as its premise that radicalisation is a dynamic, multi-stage and multifaceted phenomenon that occurs at the intersection of individual push factors (biographical exposure and personal trajectory, intrinsic motivations, grievances) with pull factors (such as exposure to ideologies and recruiters) and occurring in an enabling environment. The underlying assumption underpinning the development of radicalisation risk and vulnerability indicators is that processes of radicalisation would have certain manifestations in the actions, behaviour and attitudes of an individual, which can be noted by their social environment or by public sector employees (frontline practitioners) coming into contact with the person. The purpose of early-warning signs is to flag risks and vulnerabilities so that early prevention can be applied after a thorough assessment of individual cases. This understanding of the role of early warning for prevention purposes as means to tackle radicalisation is based on experiences with violent radicalisation processes and acts of terrorism in Europe.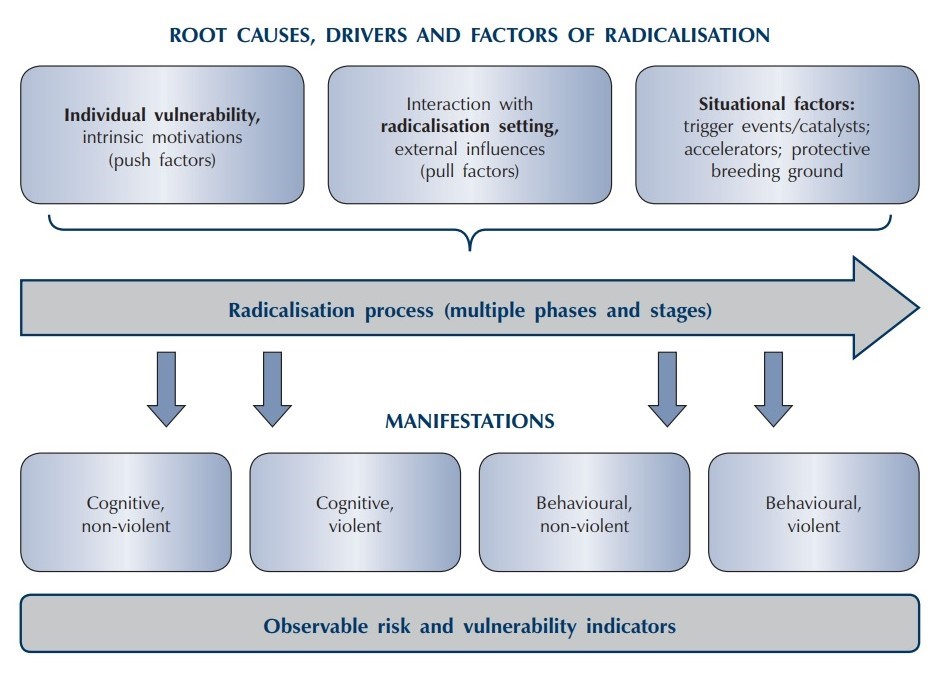 Figure 1: Analytical framework: contributing factors, manifestations and observable indicators of radicalisation.
The indicators are divided into the following categories and concern mainly the individual level: behavioural (including changes in practices, actions, appearance) and cognitive (expression of opinions, beliefs and attitudes at verbal level). In turn, they are divided into three categories – suggestive, red flags and high risk, depending on the degree of immediacy of risk they indicate (Figure 2).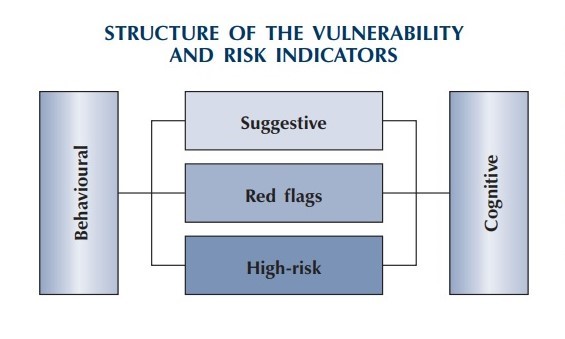 Figure 2: Vulnerability and risk indicators
Note: The reports has been prepared with financial support under the Prevention and Fight against Crime Programme of the European Commission and the Bulgarian-Swiss Cooperation Programme.
Authors
Rositsa Dzhekova, Mila Mancheva, Nadya Stoynova, Dia Anagnostou – Centre for the Study of Democracy
Links