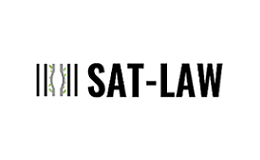 | | |
| --- | --- |
| Acronym | SAT-LAW |
| Title | Strategic Assessment for Law and Police Cooperation |
| Duration | 01.08.2018/30.10.2021 |
| GA Number | 800816 |
| Funding Scheme | JUST-JCOO-AG-2017 |
| Project Leader | Italian Ministry of Justice |
The European project SAT-LAW – Strategic Assessment for Law and Police Cooperation – aims to contribute to the analysis of the consistency of the EIO Directive and other judicial instruments, in order to finally improve the access to the evidences (also electronically) and its admissibility in front of the courts during the processes. It specifically focuses on the analysis aimed at contributing to the European Agenda on Security with regard to judicial response to terrorism, organized crime and cybercrime, and on reinforcing the prevention of radicalization from a judicial point of view, in particular within the penitentiary environment, through the use of detention measures in the indictment phase.
The project is led by the Italian Ministry of Justice, Regional Directorate of the Penitentiary Administration of Triveneto, based in Padua, and participated by 9 centers of excellence from 8 European countries:
European University, Cyprus;
Kentro Meleton Asfaleias (KEMEA), Greece;
Agenfor International Foundation, Italy;
Czech Technical University (C-VUT), Czech Republic;
Euro-Arab Foundation (FUNDEA), Spain;
University of Granada, Spain;
University of Malta, Malta;
Center for the Study of Democracy (CSD), Bulgaria;
University of Toulouse II (Le Mirail), France.
The expected results are:
an increased capacity of national authorities to address issues related to judicial cooperation in criminal matters;
to align the EU relevant case-law of the CJEU/ECtHR;
prosecutors and judges have further specialised knowledge and experience in respective fields;
a closer cooperation between LEAs, Prison Police and Judiciary;
an increased awareness of policy makers and technocrats related to judicial cooperation in criminal matters.
This project is co-funded by the Directorate-General for Justice and Consumers of the European Commission, under the Grant Agreement no. 800816.
More information on the project website: https://satlawproject.eu/the-project/.